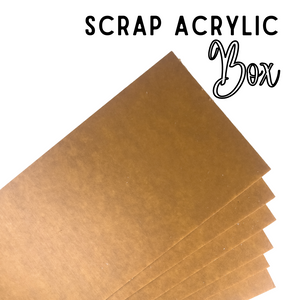 Each 1/8" scrap boxes contain approximately 40 pieces and each 1/4" scrap box has 20 pieces of 5.5" x 24" pieces of 1/8" acrylic.  

Boxes that are "mixed" are not guaranteed to have a specific amount per color. 
Please Note: Scrap Boxes are FINAL Sale.  Masking can also be removed, torn, or damaged on these scrap pieces.